Research Centers and Programs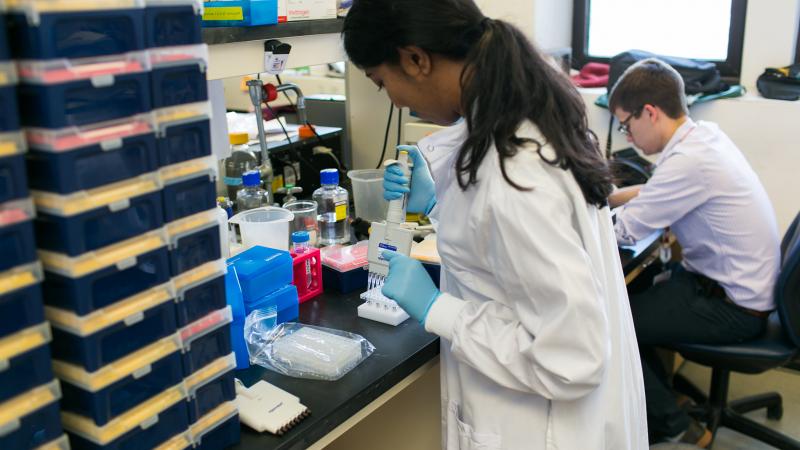 Research centers and programs in the Division of Infectious Diseases at Columbia University Irving Medical Center are at the forefront of investigations that are helping to shape the practice of infectious diseases worldwide. The division supports a rich research program of basic science, translational, and clinical investigations in both the hospital and community settings. Close relationships with other divisions, departments, and colleges within Columbia University further facilitate research opportunities both domestically and internationally.
Aaron Diamond AIDS Research Center
The Aaron Diamond AIDS Research Center (ADARC) is committed to finding scientific solutions to end the AIDS epidemic. ADARC scientists have adopted a multidisciplinary approach–virology, immunology, molecular biology, and clinical medicine–to pursue a number of projects in AIDS research.
Columbia Research Unit
The Columbia Research Unit aims to speed the development of an effective vaccine to prevent HIV and set the standards of care for people living with HIV through community engagement and clinical studies.
Visit the Columbia Research Unit
Microbiome Working Group
The Microbiome Working Group links basic, clinical, and population health sciences researchers, facilitating the exchange of ideas across Columbia University Irving Medical Center.