Patient Care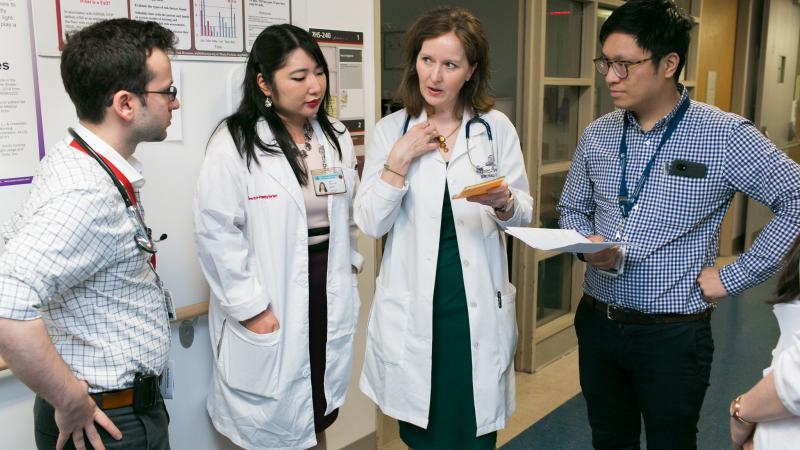 Ambulatory Infectious Disease Consultations
ColumbiaDoctors infectious disease specialists have a long tradition of providing meticulous, personalized care to patients with a wide range of infectious diseases. We work seamlessly with other services in the institution to bring multispecialty expertise and cutting-edge diagnostics to bear on the diseases we confront. Our goal is to help patients feel better as quickly, safely and comfortably as possible so they can lead longer, happier, healthier lives. Based on a patient's condition, our experts establish the best courses for prevention, diagnosis and treatment of infectious disease.
Antibiotic Management Service
The Outpatient Parenteral Antiobiotic Therapy (OPAT) program coordinates and facilitates the care of adult patients discharged from NewYork-Presbyterian Hospital on intravenous antibiotics.
Comprehensive Health Program (CHP)
The clinical mission of the Comprehensive Health Program (CHP) in the Division and at NewYork-Presbyterian Hospital/Columbia University Irving Medical Center is to provide the highest standard of equity-focused, status neutral, treatment and prevention services to address the syndemics of HIV, HCV, STIs and substance use disorders. CHP is the New York State Designated AIDS Center. We also care for individuals with variety of infectious conditions.
Visit the Comprehensive HIV Program
Transplant-Oncology Infectious Diseases Program
The Transplant-Oncology Infectious Diseases Program provides expert care in the prevention, evaluation, and management of infectious diseases in solid organ and bone marrow transplant recipients and patients with hematological malignancies.