Yaoxing Huang, PhD
Associate Professor of Medical Sciences (in Medicine) at CUMC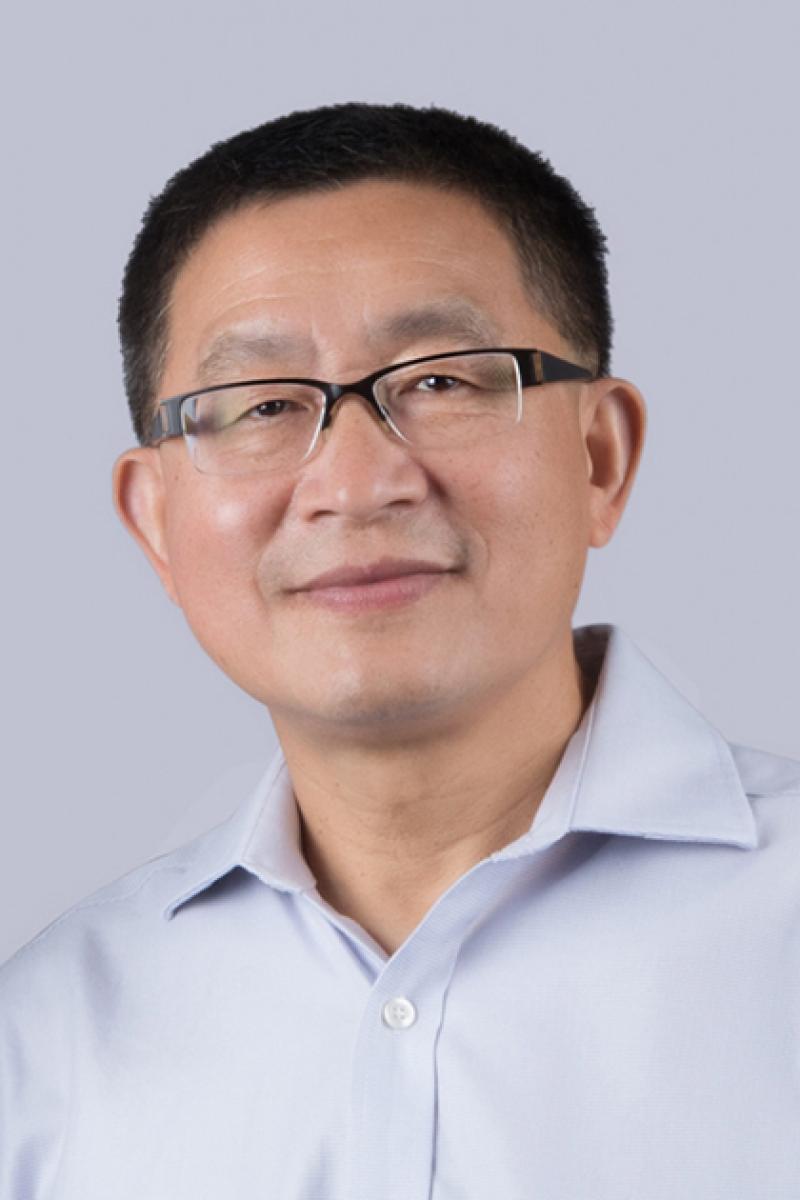 Overview
Academic Appointments
Associate Professor of Medical Sciences (in Medicine) at CUMC
Credentials & Experience
Education & Training
Microbiology, New York University (NYU) School of Medicine
Fellowship: Rockefeller University
Research
The goal of our research is to develop new forms of protective antibodies for HIV prevention and eradication. Using antibody engineering technologies, we focus on generating a novel modified antibody-like molecule that has the ability to specifically target and eliminate HIV infected cells, thereby potentially eradicating HIV infection.
Selected Publications
Ho DD and Huang Y. 2002. The HIV-1 Vaccine Race. Cell (review) 110: 135-8.
Huang Y, Chen A, Li X, Chen Z, Zhang W, Song Y, Gurner D, Gardiner D, Basu S, Ho DD, Tsuji M. 2008. Enhancement of HIV DNA Vaccine Immunogenicity by the NKT Cell Ligand, alpha-galactosylceramide. Vaccine 26(15): 1807-16.
Huang Y, Chen Z, Zhang W, Gurner D, Song Y, Gardiner DF, Ho DD. 2008. Design, Construction, and Characterization of a Dual-Promoter Multigenic DNA Vaccine Directed Against an HIV-1 Subtype C/B' Recombinant. J Acquir Immune Defic Syndr. 47(4): 403-11.
Bozzacco L, Trumpfheller C, Huang Y, Longhi MP, Shimeliovich I, Schauer JD, Park CG, Steinman RM. 2009. HIV gag protein is efficiently cross-presented when targeted with an antibody towards the DEC-205 receptor in Flt3 ligand-mobilized murine dendritic cells. Eur J Immunol.
Huang Y,Yu J, Lanzi A, Yao X, Andrews CD, Tsai L, Gajjar MR, Sun M, Seaman MS, Padte NN, Ho DD. 2016. Engineered Bispecific Antibodies with Exquisite HIV-1-Neutralizing Activity. Cell. 65(7):1621-31.